A.P.B. Alert:
S.W.A.T Traffic Protects You From Bad Traffic Exchanges!
Surf With PAWS "The Big Dog!"
S.W.A.T. TACTICAL STRIKE
100% COMMANDO SURF BONUS SITE EVERY SUNDAY
All Members Get Double Credits - Every Page View - All Day
Surf With "PAWS - THE BIG DAWG" All Day
With So Many Traffic Exchanges Online, It's Hard To Find One
That's Easy To Use But Still Focuses On Quality...Until Now!

From: Mick Owen - The Commish

Leveraging Viral Traffic Membership Sites to generate targeted traffic, qualified leads and consistent sales has become one of the most effective methods to promote your websites
and offers on the Internet. We have mastered the art of viral marketing!
S.W.A.T. Traffic was created by successful marketers for marketers of all experience levels making the needs of both the advertiser and prospect our top priority.
There are thousands of traffic programs online and with so many choices it is easy to
experience information overload and become confused by endless choices. Our traffic systems are based on 3 simple steps allowing you to quickly and effectively get traffic to your web

sites. Once you follow these simple steps the traffic will flow!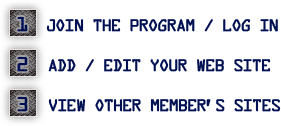 The S.W.A.T. Traffic System is simple with no complicated learning processes and no hard
to understand set-up process, just simple traffic, amazing results and so much more.
We created S.W.A.T. for ease of use with no complicated hooks or hype so that you can
quickly and effectively get traffic to your web sites.

Now is the perfect time to use a viral traffic system that works, it's time to experience
S.W.A.T. Traffic! Take the first step by clicking on the link below to claim your free membership. Be sure to carefully consider the special offers made available to you once you have become a member. We are committed to helping you succeed with S.W.A.T.!